AGI SYSTEM EQUIPS SOUTH DAKOTA FARMER WITH REAL-TIME DATA AND AUTOMATION FOR MORE EFFICIENT GRAIN STORAGE
When South Dakota farmer Jay Johnson hired Summit Contracting to build a new grain bin on his operation in 2016, he evaluated several different grain monitoring systems. AGI's high-tech solution, BinManager®️, established itself as the industry leader early on in his research.
"AGI was the best," said Johnson, who grows a rotation of corn, soybeans and wheat along with milo and sorghum in Charles Mix County. "Some of the other monitoring systems didn't have as many features as the AGI system."
For starters, remote monitoring and visibility features — 3D visuals, trend history, custom alerts and more — provide Johnson with access to temperature and moisture data in real time without the need to physically enter a grain bin that is full, partially full or being filled.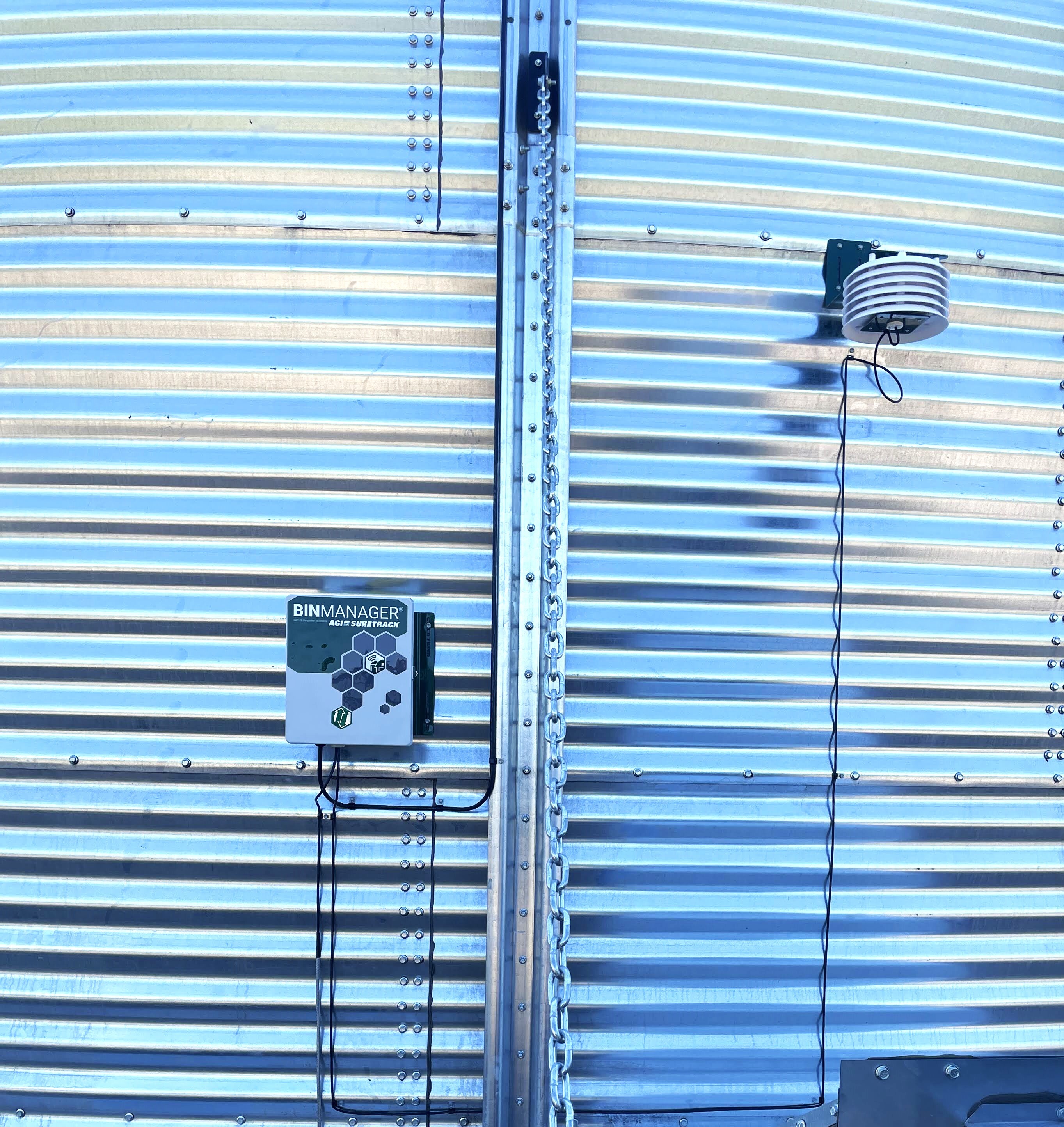 Johnson also found it easy to adapt to the AGI SureTrack Farm™ software used to manage his grain system. "You get the information on your computer — you can get it on your phone, too, of course — and it tells you what's going on in the bin," he explained. "It's pretty simple. I can keep better track of the grain that's in my bins."
Furthermore, AGI BinManager features full automation. Johnson describes this as a game-changer, allowing him to seamlessly achieve and maintain target moisture levels for his stored grain. "You can put your beans in there at 9 or 10 percent, and, if the weather's right, it'll automatically run the aeration fan and put moisture back into the beans," he said.
In other words, Johnson can harvest grain on his own timeline, store it as needed and ensure he gets the best possible return when he delivers it to the elevator — all thanks to AGI BinManager.
Johnson was so pleased with his grain monitoring system that he had AGI BinManager installed when he built a second bin on his operation a few years later.
Summit Contracting now sells AGI bin management systems directly to farmers, streamlining the process and adding extra value to each project. It also provides servicing and technical support as well.
To learn more about Summit Contracting's bin management system installation and services, contact a structure specialist online or call the Platte office at (605) 337-2841.