Grain Bins: Safe Practices Save Lives
Grain Bin Safety Week is February 19-25, 2023
Safe practices save lives. Grain Bin Safety Week focuses on increasing awareness around a high-risk area on farms. Machines are not the only danger on farms, grain bins can create hazardous environments also.
The most common grain bin incidents are "Entrapments." Entrapments happen when grain that appears to be stationary suddenly begins to flow, pulling its victim down into the flow. There were 35 reported grain bin entrapment incidents in the U.S. in 2020 (three in South Dakota). With about two-thirds of grain storage on farms, which are exempt from reporting requirements under the Occupational Health and Safety Administration, the likely number of incidents is much higher, according to annual reporting from Purdue University.
"Grain bin accidents are especially tragic because they are so preventable," says Jerad Hutchens, President at Summit Contracting in Platte, SD. Hutchens names three things to keep in mind to avoid grain entrapment. First, don't enter. "The number one rule is to never enter a grain bin that has grain in it," he said. Second, if you decide to overlook Rule #1 and enter a grain bin, make sure you are tied off and have a spotter. Third, always practice "lockout/tagout," which means shutting down machinery, locking the mechanism, tagging it, and keeping the key with you to ensure no one can start the auger while you are in the bin. The best strategy is the first rule; do not enter grain bins, Hutchens reiterates.
Summit Contracting teamed up with the Davenport, NE, Lions Club to donate a grain rescue tube to the Davenport Volunteer Fire and Rescue Department. Department members are trained in using the rescue equipment; that isolates the grain around the individual so it can be scooped away.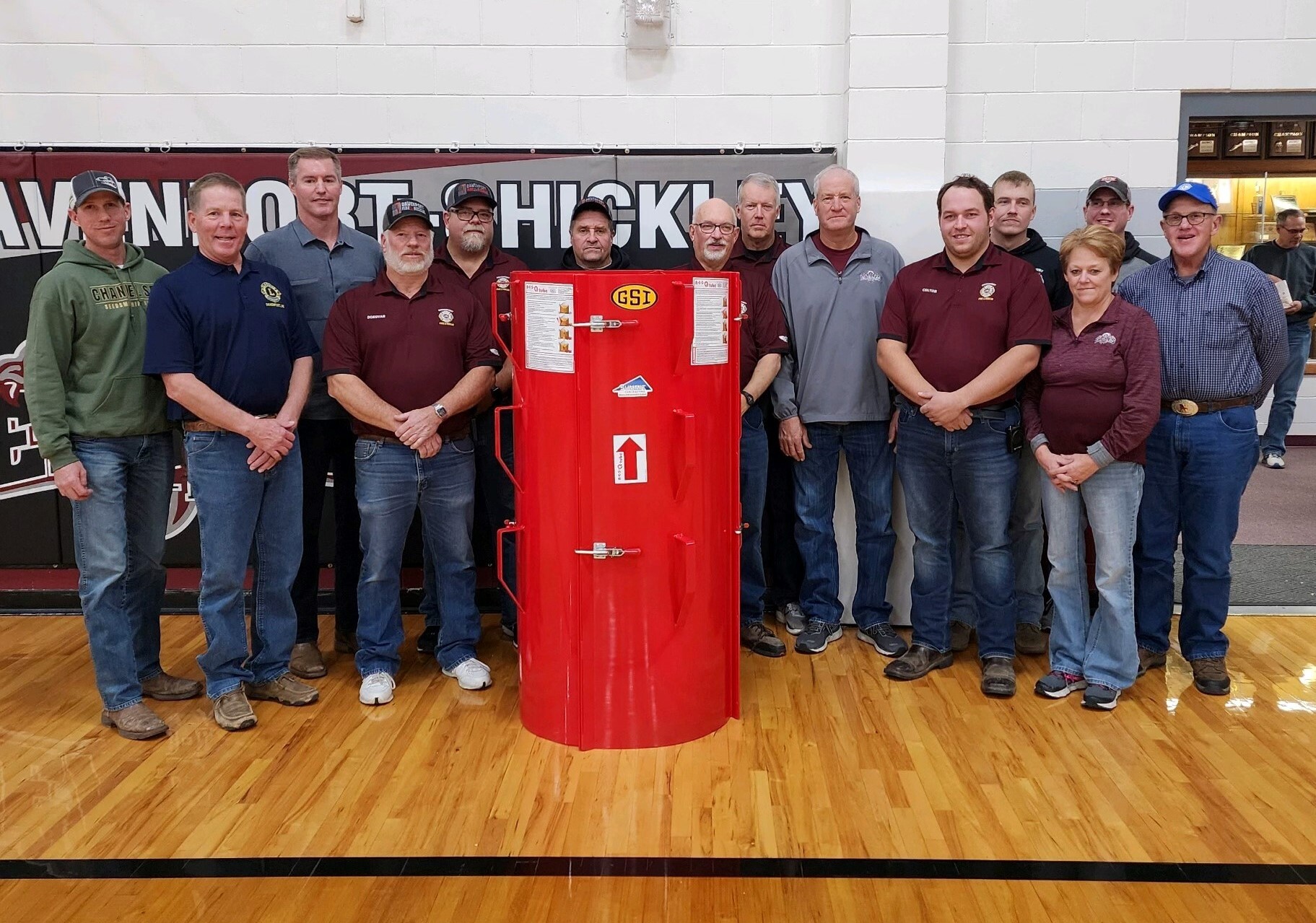 "The agriculture world is a small world," Hutchens said. "More often than not, you know somebody who's been affected by an entrapment." That is what drives Summit Contracting to advocate for grain bin safety. "We don't have to lose friends and family members to this," Hutches states.